Citizens of the World Scholarships
This program aims to attract the world's top talent with international student scholarships and  to support Université Laval students by providing mobility scholarships that immerse them in different cultures and help them become leaders with an open-minded approach to global citizenship.
Canadien citizens and permanents residents

Discover mobility scholarships for doctoral students.
Learn more
International students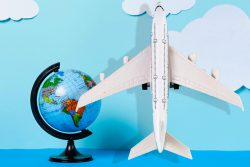 Discover excellence (undergraduate, master's and PhD programs) and commitment scholarships (master's and PhD programs) for international students.
Learn more